YnRack
Expandable wine rack system
Now you can display and store your wines with style
YnRack
Expandable wine rack system
Now you can display and store your wines with style
Show off your wine collection!
The clean elegant lines of the honeycomb structure coupled with the luxurious look of the brushed aluminium, will fit right in and enhances any modern interior design environment, it looks great on your countertop, the fridge, living room and even your office, the YnRck will stand out.
Sturdy Storage
The staggered compartments of the aluminium honeycomb shapes creates a strong and rigid structure capable of holding any number of bottles without the fear of collapse, making it ideal for large storage and display in bars, restaurants and wine cellar collections
Design Combinations
How would you build yours?
As your wine collection grows you can easily add additional units.
Each pack contains 5 identical units which can be connected horizontaly or verticaly.
Use your imagination to create a wine rack of your own design, or take a look at some possibilities and the number of packs needed to assemble each option.











































































Easy assembly
Just slide
The unique design of the YnRack is comprised from identical "Y" shaped units which are designed to easily slide into each other.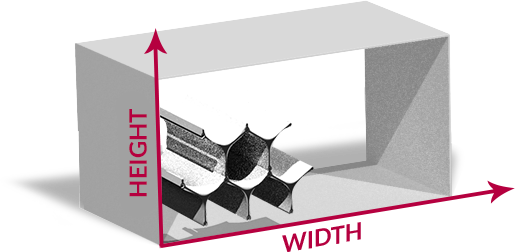 Bottle Calculator
Enter the width and HEIGHT of your shelf space or cabinet and see how many bottles can fit, and the required packs to purchase
Take a look at some of the amazing wine racks customers have created.
Present your YnRack to the world Want to display yours? Upload your pics and we will be happy to feature them.
Photos will be displayed upon review